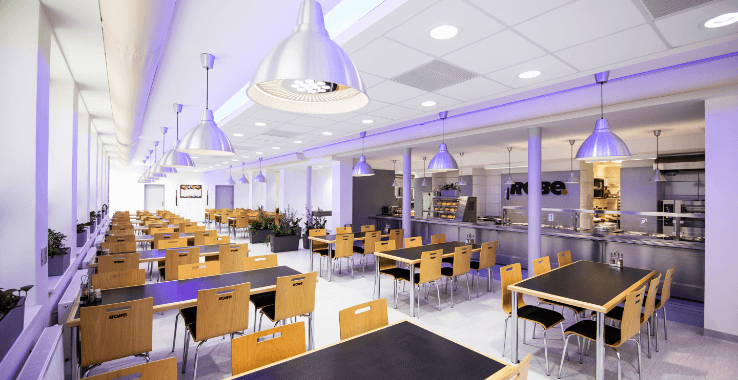 Humans are a core driver for sustainability - It is our belief that ROBE's strength lies in its people. We are proud of our low staff turnover and high loyalty, and the welfare and well-being of those working in all departments is central to our day-to-day operations. Everyone can enjoy a positive, clean working environment where staff facilities include a contemporary canteen with nutritious food.

We cook for our 700 employees every day, our meal is served on reusable plates with no plastic materials included and our employees do not need to travel having a lunch by the car which lowers CO2 emissons.


Company ecologist
We prioritize aligning our processes with legal requirements for environmental protection, ensuring compliance. Additionally, we rigorously verify our data to obtain certifications like Environmental Product Declarations, demonstrating our commitment to environmental responsibility. We actively monitor our Carbon Footprint, striving for emission reduction and taking proactive measures to prevent the release of CO2 and other greenhouse gases.

"Even if we only live once, we should consider that we are not the last generation on this planet. What will we leave behind for our children?"
ROBE Family activities
It's all about the people and our employees are proudly included in our ecological thinking participating in different projects, such as commuting to work on bicycles instead of cars, planting trees, and proper waste sorting.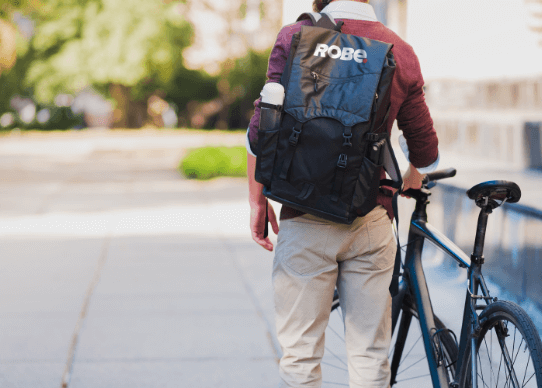 Achieving Sustainable Excellence
We are proud to announce that ROBE has been awarded the prestigious Sustainable Company Certification 2023. This recognition reflects our commitment to environmental sustainability and responsible practices. One of the key initiatives that contributed to this achievement is our Ekolamp take-back compliance scheme, ensuring the proper disposal and recycling of lighting products. We remain dedicated to making a positive impact and setting an example for a greener future.

You can see the certificate here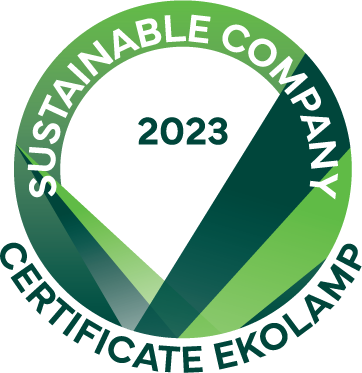 Thinking and acting for the long term
ROBE believes in using its business, resources, and influence to inspire much wider and 'bigger picture' solutions not only in the world of entertainment and architectural lighting, and by harnessing the power and potential of new technologies to assist in contributing to a healthy environment that will help safeguard a future for all.