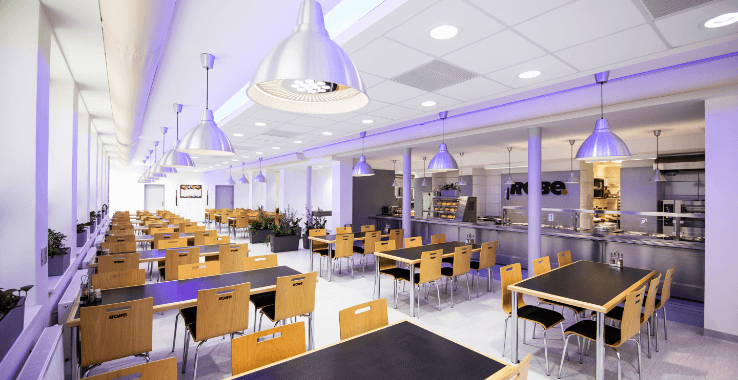 Humans are a core driver for sustainability - It is our belief that ROBE's strength lies in its people. We are proud of our low staff turnover and high loyalty, and the welfare and well-being of those working in all departments is central to our day-to-day operations. Everyone can enjoy a positive, clean working environment where staff facilities include a contemporary canteen with nutritious food.

We cook for our 700 employees every day, our meal is served on reusable plates with no plastic materials included and our employees do not need to travel having a lunch by the car which lowers CO2 emissons.


Company ecologist
A full-time employed company ecologist is constantly focusing on ecological processes and improvements in order to complete the verification of our calculations to obtain the certificate "WE ARE WATCHING CO2".
ROBE Family activities
It's all about the people and our employees are proudly included in our ecological thinking participating in different projects, such as commuting to work on bicycles instead of cars, planting trees, and proper waste sorting.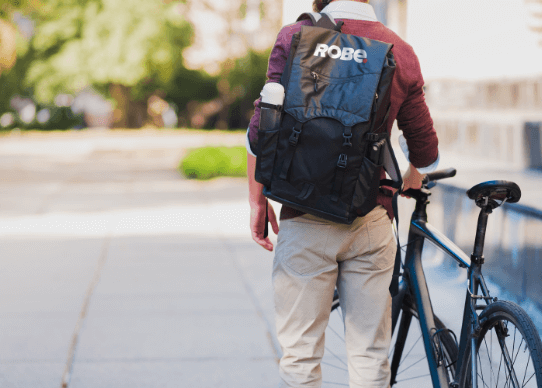 Thinking and acting for the long term
ROBE believes in using its business, resources, and influence to inspire much wider and 'bigger picture' solutions not only in the world of entertainment and architectural lighting, and by harnessing the power and potential of new technologies to assist in contributing to a healthy environment that will help safeguard a future for all.